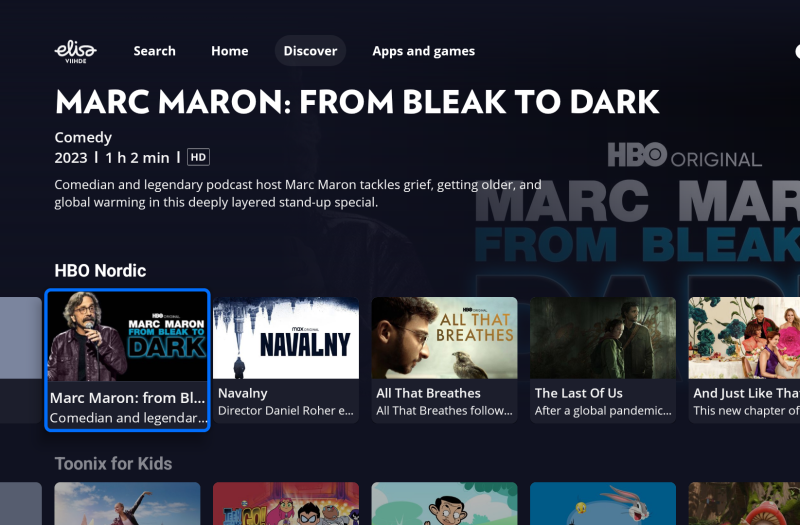 New Android TV launcher for Elisa
Exciting news! Our new Android TV launcher is now officially launched in Finland for Elisa customers: a fantastic new product developed with our long-standing partner Elisa.
We also celebrate the remarkable collaboration with our partner ZTE, which has been instrumental in bringing this product to market in record time.
Our success is a testament to our strong partnerships, and we look forward to many more achievements together.